Welcome to our section: Hospitality Gold
Your evening will start at 18.30 in the Music on Ice Lounge, an elegant and heated location that will take you into the wonderful world of Music on Ice and its past editions.
After taking advantage of the wardrobe, it will be time to toast with a glass of sparkling wine before starting a rich aperitif with several cold and hot proposals.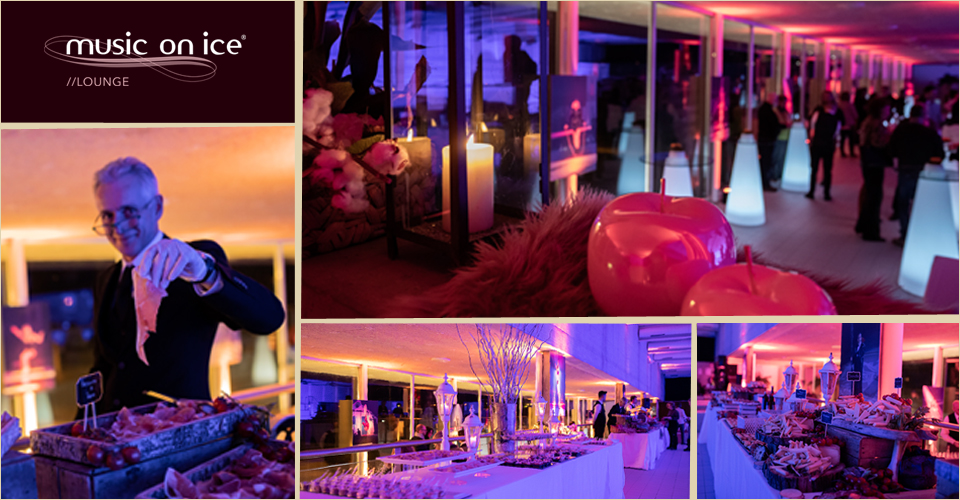 Few minutes before the show, an hostess will ask you to reach your seats.
The time will come to enjoy the show.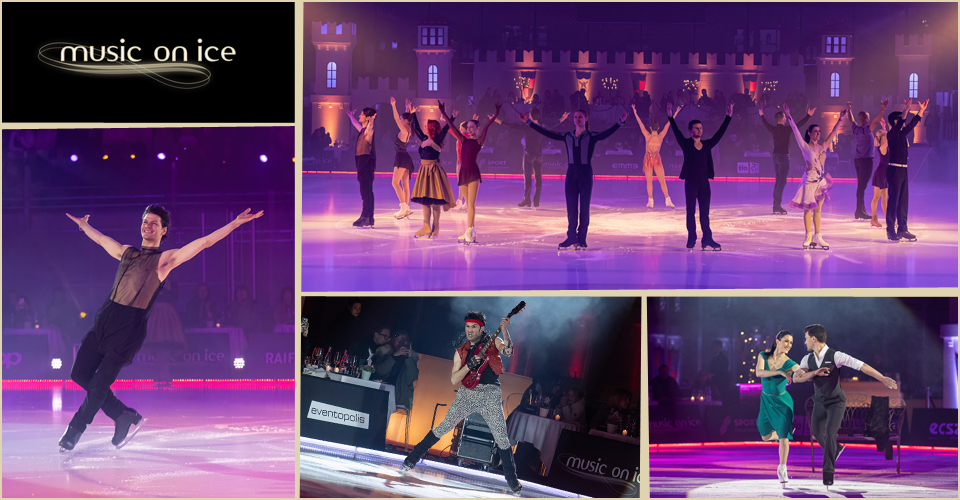 Evening program:
18.30 - 20.15: Rich aperitif
20.15 - 22.45: Show

This package includes:
- Rich aperitif standing with drinks in the Music on Ice Lounge
- Ticket for the show

To purchase this package, please contact the office of the Sport Center of Bellinzona:
Office: +41 58 203 1710
Email: bellinzona.sport@bellinzona.ch

The office is opened from Monday to Friday at 9.00 to 12.00 and at 14.00 to 17.00

Price per person:
Hospitality Gold with lateral seat ticket:
150.00 CHF

Hospitality Gold with central seat ticket:
180.00 CHF